Interested in Hosting a House Concert?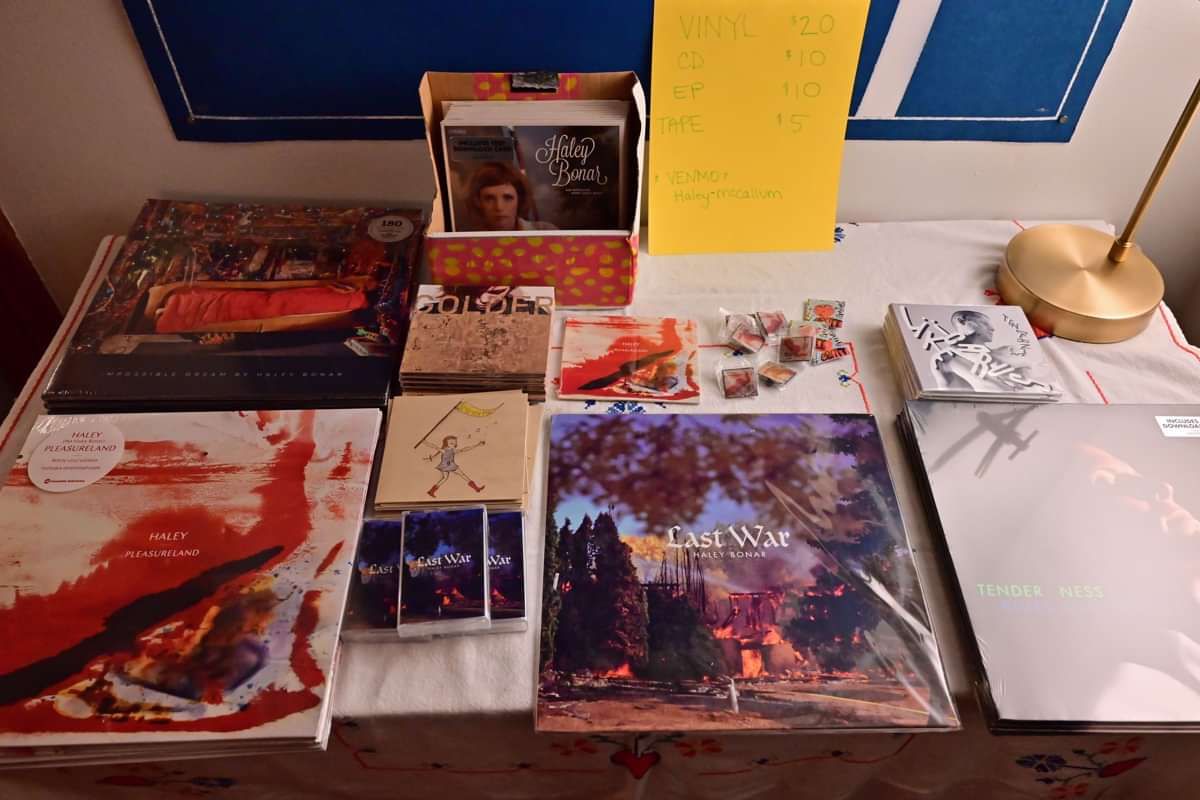 This year I opened the door for House shows again after a few years of hiding due to pandemic. I missed it so much! Hosting a house show is SUPER easy to do- obviously it's a lot of work to get your house ready for friends to hang out at, but other than that, it's a cinch.
How it works: -You have enough space for between 35-50 people. We can decide what works for you. -You email me with photos of your space and we discuss. -I set up a private link for people to purchase tickets and send it to you. Your Friends, colleagues, family, etc have first dibs on tickets! If you wish to open the show up to public sales (completely up to you), we can arrange that. But there needs to be a minimum of 35 tickets sold for the event to happen. ALL ticket sales must be done through Ticketleap. No cash sales. -On the date of the show, I will arrive an hour prior to performance and set up merchandise, vocal mic, warm up etc. Hosts tend to provide some snacks and N/A beverages, but invite people to bring their own drinks (wine, beer, etc).
After the performance, I will sell and sign and chat. And it's a wrap!
Here are some photos from a show I played this week at a lovely home in Stillwater, MN (thanks to Jim Pipkin) to give you an idea what the vibe is like! However, not everyone has this much space or a grand piano- and that's OKAY! I've played in all kinds of spaces. The most important thing is that your guests are comfortable and able to hear.
Fine Print- You must live within 2.5 hours of St. Paul, MN. If you live farther than that, we will discuss travel expenses. Please email me mysocalledhaley@gmail.com if you are interested and or have any questions! I look forward to hearing from you. This is a great way to plan something fun especially in the cold season here. It is always a fun, loose, and easy going event, something that is unique and memorable. Plus, I take requests ;)
Thanks! Haley